1. Le point sur l'offensive militaire turque à Afrin, à J69
---
1. Update on the Turkish military offensive in Afrin, D69
---
1. Update zur türkischen Militäroffensive in Afrin, T69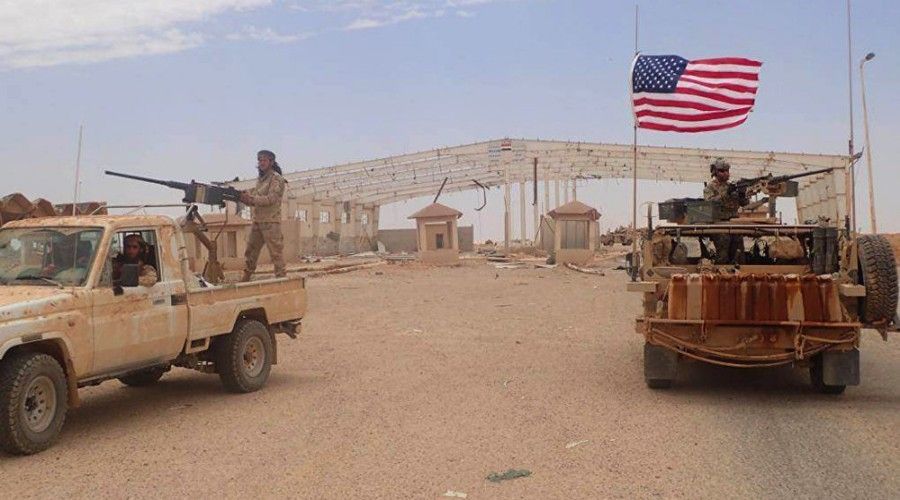 Avertissement : nous recueillons ici toutes les informations qui nous semblent pertinentes qu'elles soient occidentales, iraniennes, israéliennes, turques, russes...Elles seront systématiquement sourcées. Nous essayerons de nous en tenir aux faits.
---
We collect here all the information that seems relevant to us whether they are Western, Iranian, Israeli, Turkish, Russian... They will be systematically sourced. We will try to stick to the facts.
---
Wir sammeln hier alle Informationen, die für uns relevant erscheinen, ob es sich um westliche, iranische, israelische, türkische, russische oder türkische Informationen handelt... Sie werden systematisch beschafft. Wir werden versuchen, uns an die Fakten zu halten.
En dépit des allégations fournies le 27.03.18 Tell Rifaat n'a pas été prise par les forces turques. Selon South Front, "Le 29 mars, la police militaire russe a été redéployée dans la ville de Tell Rifaat et la base aérienne de Menagh, au sud-est de la zone occupée par les Turcs à Afrin, selon plusieurs sources d'opposition turques et syriennes. Actuellement, Tell Rifaat est sous le contrôle de l'armée arabe syrienne (AAS) et des unités de protection du peuple kurde (YPG)." Selon FNA, "L'armée turque prévoit de s'emparer de l'aéroport militaire stratégique de Mennagh dans le nord d'Alep dans le cadre de l'opération "Rameau d'Olivier" contre les unités de protection du peuple kurde (YPG) dans la région, ont déclaré des sources bien informées jeudi". Enfin à Manbij, les supplétifs turques de l'ASL ont fermé les points de passage vers Manbij contrôlé par les forces kurdo-étatsuniennes. Selon South Front : "Le 29 mars, l'Armée syrienne libre (ASL), soutenue par la Turquie, a fermé tous les points de passage entre la zone contrôlée par l'ASL dans le nord d'Alep et la zone de Manbij, qui est détenue par les forces démocratiques syriennes (FDS), a rapporté le journal d'information syrien Enab Baladi, favorable à l'opposition. Le bureau de presse de la ville de Jarabulus, tenue par l'ASL, à l'ouest de Manbij, a indiqué que les points de passage seront fermés pendant trois jours au moins pour des "raisons de sécurité". La veille, le Conseil national de sécurité turc avait prévenu que la Turquie prendrait "l'initiative", si les FDS ne se retiraient pas de la ville de Manbij. Cela a permis à de nombreux militants de l'opposition syrienne de suggérer que la décision de fermer les points de passage pourrait être le signe d'une opération militaire turque à venir dans la région." Concernant Manbij, Russia Today allègue que le président Macron envisagerait d'envoyer des troupes au Kurdistan syrien : "Selon des responsables kurdes, le chef d'Etat a promis d'envoyer des troupes à Manbij pour lutter contre l'EI et dissuader Ankara de saisir la ville. Emmanuel Macron a reçu le 29 mars une délégation des Forces Démocratiques Syriennes (FDS), une coalition arabo-kurde dirigée par les milices kurdes YPG (Unités de protection du peuple), et les a assurées du «soutien de la France», selon un communiqué de l'Elysée. Le président de la République française s'est proposé de servir de médiateur entre la Turquie et les FDS."
---
Despite allegations provided on 27.03.18 Tell Rifaat was not taken by Turkish forces. According to South Front,"On March 29, the Russian Military Police was redeployed in the city of Tell Rifaat and the Menagh airbase, southeast of the Turkish-occupied area of Afrin, according to several Turkish and Syrian opposition sources. Currently Tell Rifaat is under the control of the Syrian Arab Army (SAA) and the Kurdish People's Protection Units (YPG)." Laut FNA, "The Turkish Army is reportedly planning to capture strategic Mennagh military airport in Northern Aleppo within the framework Operation Olive Branch against the Kurdish-led People's Protection Units (YPG) in the region, well-informed sources said on Thursday." Finally, in Manbij, the Turkish ASL auxiliaries closed the crossing points to Manbij controlled by the Kurdo-US forces. According to South Front: "On March 29, the Turkish-backed Free Syrian Army (FSA) closed all the crossing points between the FSA-held area in northern Aleppo and the area of Manbij, which is held by the US-backed Syrian Democratic Forces (SDF), the Syrian pro-opposition news outlet Enab Baladi reported. The media office of the FSA-held city of Jarabulus, west of Manbij, reported that the crossings will be closed for three days at least for what was called "security reasons."A day earlier, the Turkish National Security Council warned that Turkey will take "initiative", if the SDF does not withdraw from the city of Manbij. This allowed many Syrian opposition activists to suggest that the decision to close the crossings could be a sign of an upcoming Turkish military operation in the area." Regarding Manbij, Russia Today alleges that President Macron would consider sending troops to Syrian Kurdistan: "According to Kurdish officials, the head of state promised to send troops to Manbij to fight against the EI and deter Ankara from seizing the city. Emmanuel Macron received on 29 March a delegation from the Syrian Democratic Forces (FDS), an Arab-Kurdish coalition led by the Kurdish militia YPG (People's Protection Units), and assured them of "French support", according to a communiqué from the Elysée. The President of the French Republic has offered to mediate between Turkey and the FDS."
---
Trotz Vorwürfen vom 27.03.18 wurde Tell Rifaat nicht von türkischen Truppen eingenommen. Nach Angaben South Front, "wurde die russische Militärpolizei am 29. März in der Stadt Tell Rifaat und auf dem Flugplatz Menagh, südöstlich des türkisch besetzten Gebietes Afrin, nach Angaben mehrerer türkischer und syrischer Oppositionsquellen umgesiedelt. Derzeit steht Tell Rifaat unter der Kontrolle der syrisch-arabischen Armee (SAA) und der kurdischen Volksschutzeinheiten (YPG)."Laut FNA, "Die türkische Armee plant angeblich, den strategischen Mennagh-Militärflughafen in Nord-Aleppo im Rahmen der Operation Olive Branch gegen die kurdisch geführten Volksschutzeinheiten (YPG) in der Region einzunehmen, sagten gut informierte Quellen am Donnerstag." In Manbij schließlich schlossen die türkischen ASL-Hilfskräfte die von den Kurdo-US-Streitkräften kontrollierten Grenzübergänge nach Manbij. Nach der South Front: "Am 29. März schloss die türkisch unterstützte Freie Syrische Armee (FSA) alle Kreuzungspunkte zwischen dem von der FSA kontrollierten Gebiet im Norden Aleppos und dem Gebiet von Manbij, das von den von den USA unterstützten Syrischen Demokratischen Kräften (SDF) gehalten wird, berichtete der syrische Pro-Oppositions-Nachrichtendienst Enab Baladi. Das Medienbüro der FSA-Stadt Jarabulus, westlich von Manbij, berichtete, dass die Übergänge für mindestens drei Tage geschlossen sein werden, was als "Sicherheitsgründe" bezeichnet wurde. Einen Tag zuvor warnte der türkische Nationale Sicherheitsrat, dass die Türkei "Initiative" ergreifen wird, wenn sich der SDF nicht aus der Stadt Manbij zurückzieht. Dies erlaubte es vielen syrischen Oppositionellen, darauf hinzuweisen, dass die Entscheidung, die Übergänge zu schließen, ein Zeichen für eine bevorstehende türkische Militäroperation in diesem Gebiet sein könnte." In Bezug auf Manbij behauptet Russia Today, dass Präsident Macron die Entsendung von Truppen nach Syrien-Kurdistan in Erwägung ziehen würde: "Nach Angaben kurdischer Beamter versprach das Staatsoberhaupt, Truppen nach Manbij zu entsenden, um gegen die EI zu kämpfen und Ankara davon abzuhalten, die Stadt zu erobern. Emmanuel Macron empfing am 29. März eine Delegation der Syrischen Demokratischen Kräfte (FDS), einer arabisch-kurdischen Koalition unter Führung der kurdischen Miliz YPG (People's Protection Units), und versicherte ihnen "französische Unterstützung", so ein Kommuniqué der Elysée. Der Präsident der Französischen Republik hat angeboten, zwischen der Türkei und der FDS zu vermitteln."